Cashblack is more than just a cashback website; it's a community-driven platform dedicated to empowering Black-owned businesses and providing shoppers with an opportunity to earn rewards while making a positive impact. 

With the Cashblack mobile app, you can use your Android or iOS device to browse, shop and earn cashback just as you would on your computer. Download to receive exclusive offers and promotions.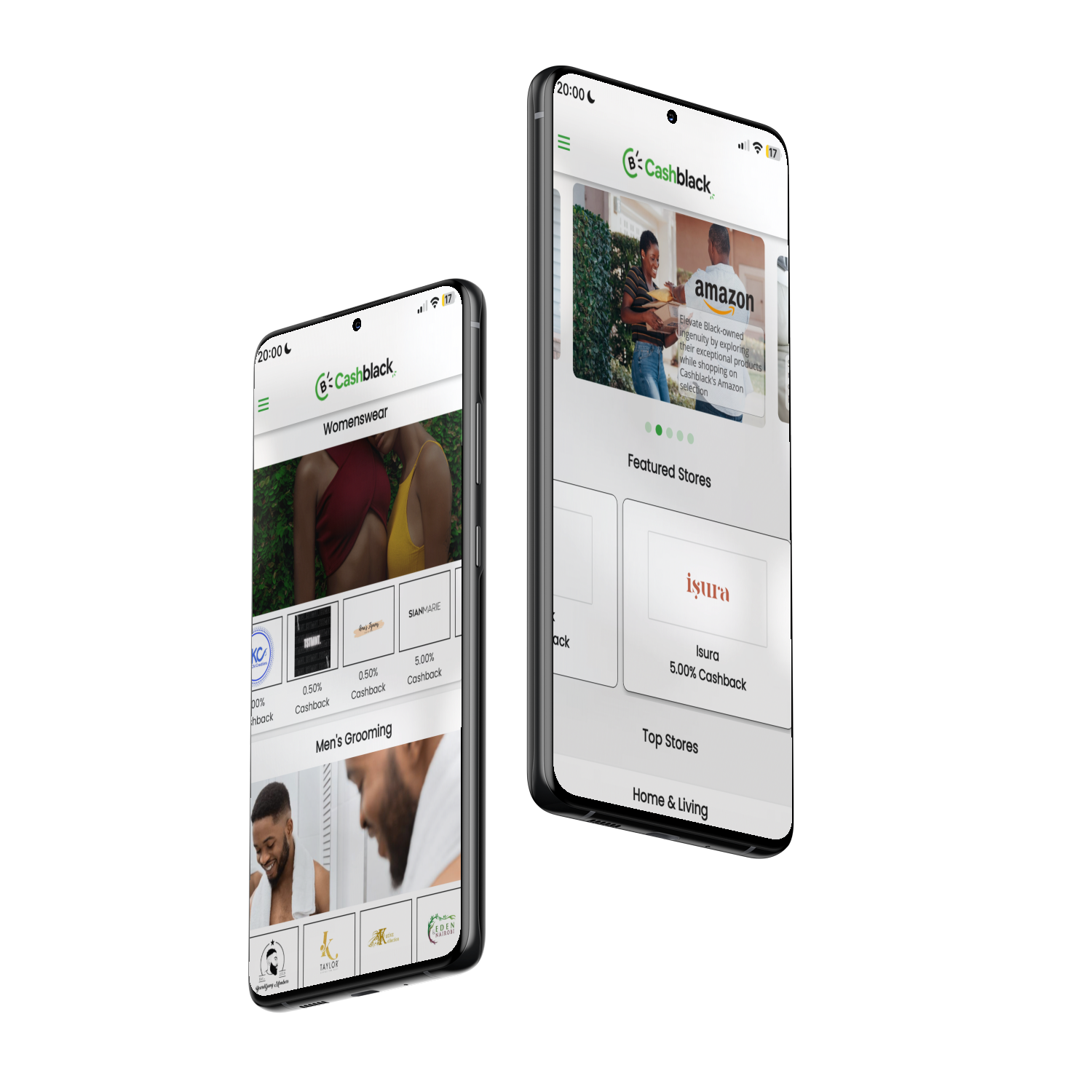 Black-Owned Retailers: Cashblack proudly showcases a curated selection of Black-owned businesses. By choosing to shop through us, you're directly supporting these enterprises and contributing to economic growth.

Diverse Categories: Explore a wide range of categories, from fashion and beauty to professional services and home essentials, all offered by Black-owned retailers.

Exclusive Deals: Discover exclusive deals and offers from our partner businesses, ensuring you get the best value for your purchases.
Effortless Cashback: Shopping with Cashblack is simple and rewarding. Browse through our partner stores, select your desired products and complete your purchases directly on the retailer's website.
Seamless Experience: Enjoy a seamless shopping experience with direct access to the products you love from Black-owned retailers.
Discounts and Savings: Maximize your savings with cashback rewards, exclusive discounts, and promotional offers available on Cashblack.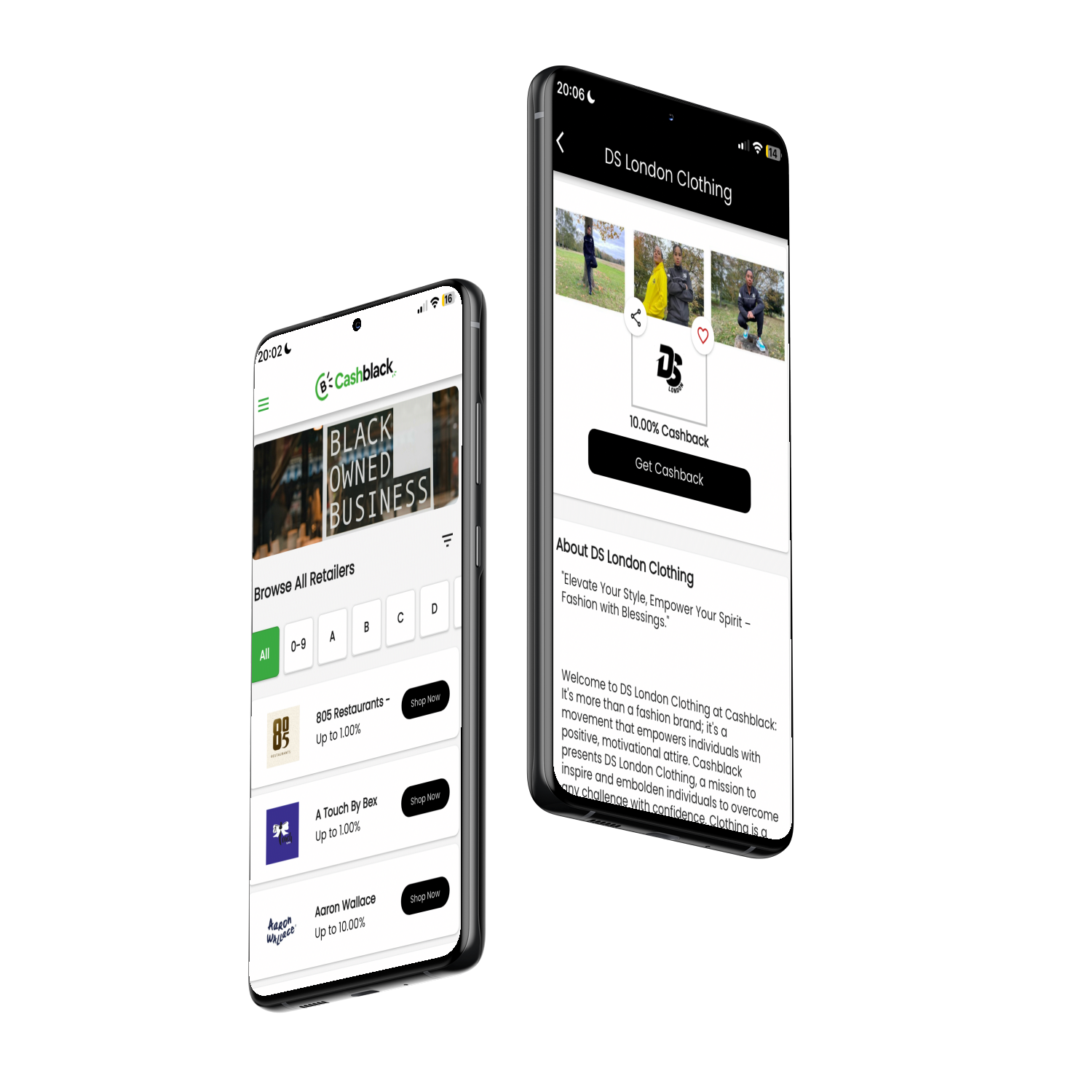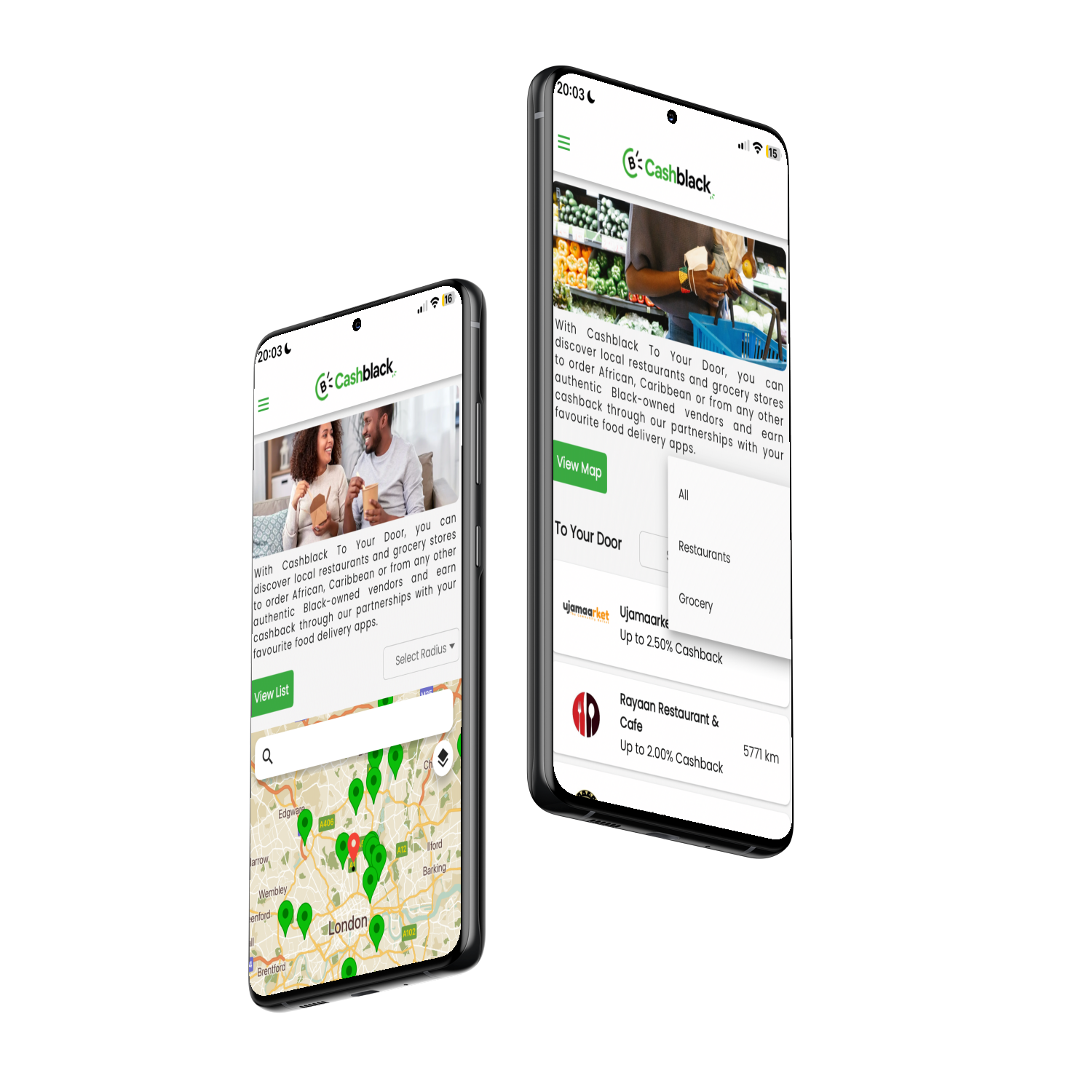 Cashblack To Your Door: Satisfy your cravings by ordering delicious meals from local Black-owned restaurants. Cashblack offers a convenient way to enjoy a variety of cuisines from the comfort of your home.
Delivery App Partners: Select your Black-owned vendor through our app and make your order through Deliveroo, Uber Eats or Just Eat.
Customised Convenience: Tailor your food orders to your specific preferences, ensuring a delightful dining experience.
Cashback Rewards: Earn cashback on eligible purchases made through Cashblack. Your cashback rewards can be withdrawn as real cash or donated to our affiliated charitable causes.
Cashblack Giveback: Choose to make a difference by donating your cashback earnings to one of our supported charitable organisations. Your purchases can directly contribute to positive change in the community.
Referral Benefits: Invite friends and family to join Cashblack and receive additional rewards when they sign up.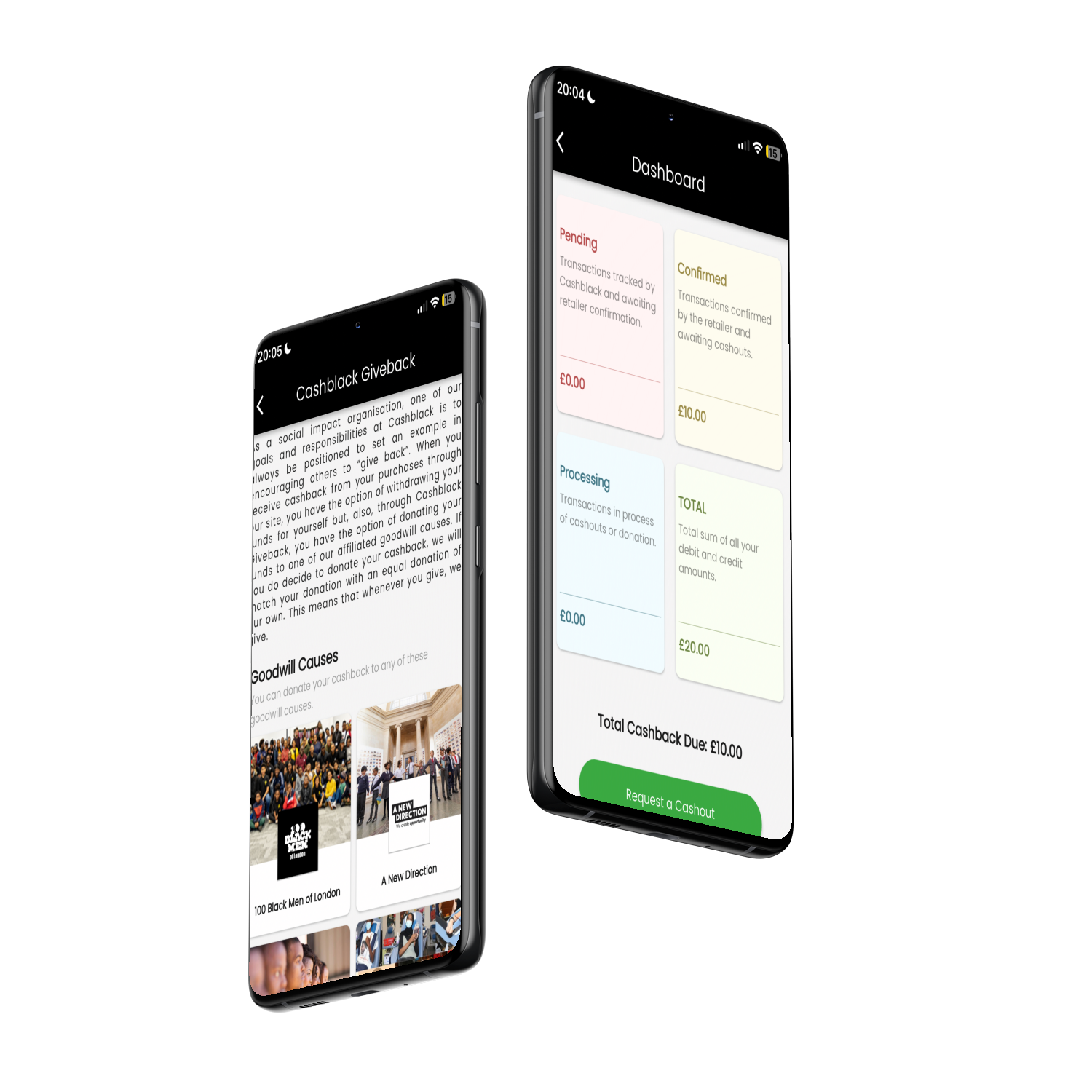 Cashblack is your gateway to supporting Black-owned businesses, earning cashback rewards, and contributing to the betterment of the community. Download the Cashblack app today and redefine how you browse, shop, order, and earn while championing a cause you believe in. Join us in making every purchase count!