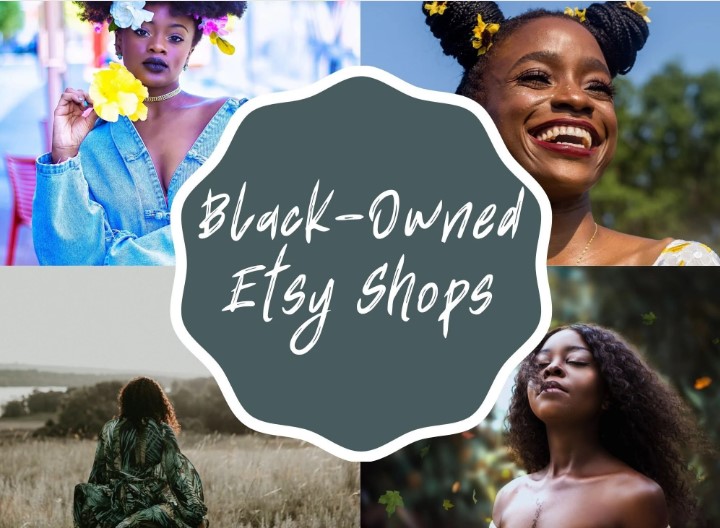 Spotlighting Black Creators with Our Etsy Partnership
We are thrilled to announce our partnership with Etsy, the global marketplace for unique and handmade goods. At Cashblack, we are committed to empowering Black creators and artists, and this collaboration with Etsy is a significant step towards achieving that goal.
Through Cashblack, the Black-owned creators on Etsy receive FREE promotion and their customers pay LESS for their products due to the cashback paid out by Etsy - not the creators. This means that the Etsy stores on Cashblack get FREE promotion and an increase in sales due to the lower costs to their customers at no expense to themselves. This also makes it in their best interest to drive traffic through Cashblack for the benefit of their customers and the wider community.
Through this partnership, Cashblack provides a dedicated platform for Black creators to showcase their extraordinary talents and craftsmanship. By joining forces with Etsy, we can connect consumers with an incredible selection of products created by Black artists from around the world.
This collaboration holds great importance in supporting and promoting Black creators. It allows us to celebrate the rich diversity of artistic expression and provide a platform where Black artists can thrive and gain recognition for their incredible work.
Why is this partnership important?
This partnership is an opportunity to address the historical underrepresentation of Black creators in the creative industry. By providing a dedicated platform for Black artists, Cashblack and Etsy aim to amplify their voices, talents, and unique perspectives.
By supporting Black creators, we foster a more inclusive and equitable creative economy. This partnership enables consumers to discover and purchase beautiful, one-of-a-kind products while directly supporting Black artists and artisans.
We are excited about the potential this collaboration holds in empowering Black creators and driving positive change in the creative industry. Together with Etsy, we can create a more diverse and vibrant marketplace that celebrates the immense talent of Black artists.
What does this mean for Cashblack users?
As a Cashblack user, this partnership offers you an extraordinary opportunity to explore and support the work of Black creators. Discover unique handmade products, stunning artwork, and personalized pieces crafted with passion and skill.
By purchasing through Cashblack, you not only acquire exceptional items but also contribute directly to the success and livelihood of Black artists and creators. Your support plays a vital role in fostering economic empowerment and breaking down barriers.
Join us in celebrating and supporting Black creators on Cashblack!