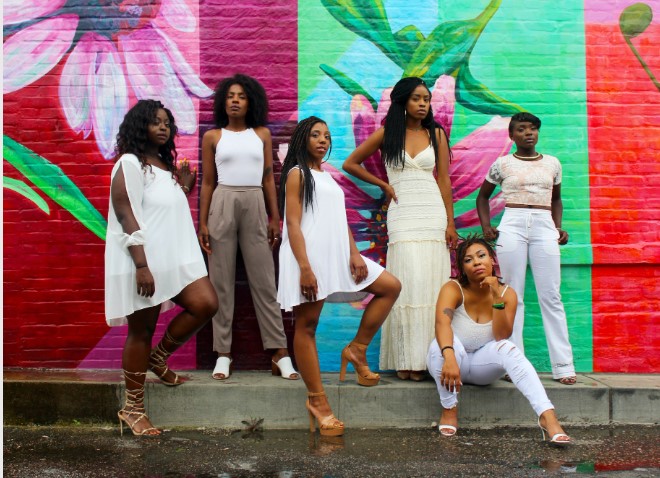 Celebrating Our Sisters
Celebrate Our Sisters: How to Support Black-Owned Businesses During Black History Month
October is Black History Month in the UK, a time to celebrate and honour the rich and diverse history, culture, and achievements of Black people. This year's theme is Celebrating Our Sisters, which recognises and applauds the exceptional contributions of Black women in various fields and sectors.
Black women have been at the forefront of social justice movements, artistic expressions, scientific discoveries, and entrepreneurial innovations throughout history. However, their accomplishments have often been overlooked, ignored, or erased by the dominant narratives. Black History Month is an opportunity to reclaim and share their stories, and to inspire future generations of Black women to pursue their dreams and passions.
One of the ways we can celebrate and support Black women during Black History Month is by shopping online with Black-owned businesses. Black-owned businesses are vital for the economic empowerment and social inclusion of Black communities, as they create jobs, generate wealth, and address the needs and preferences of Black consumers. However, Black-owned businesses face many challenges and barriers, such as access to finance, discrimination, and lack of visibility.
This is especially true for Black women-owned businesses, which face additional obstacles such as gender bias, pay gap, and childcare responsibilities. Despite these difficulties, Black women-owned businesses are thriving and growing in the UK, thanks to their resilience, creativity, and determination.
According to the latest diversity in business statistics from money.co.ukhttps://www.blackhistorymonth.org.uk/, Black women have the highest percentage of ownership compared with men in their racial category, with 36% of non-Hispanic Black-owned businesses being owned by women. This is also higher than the average percentage of women-owned businesses of all racial categories, which is 27%. Black women-owned businesses are also the largest segment of women-owned businesses after non-minority women, with 2.68 million businesses in the UShttps://www.bbc.co.uk/news/explainers-54522248.
However, Black women-owned businesses still face significant gaps and disparities in terms of revenue, profitability, and growth potential. According to a report by The Alison Rose Review of Female Entrepreneurshiphttps://www.bbc.co.uk/teach/black-history-month-primary-and-secondary-resources/zjwf8xs, Black women entrepreneurs have the lowest annual turnover, at £25,000, compared to £35,000 for white women and £42,000 for white men. Black women entrepreneurs also have the lowest reported business confidence and the highest fear of failure.
Therefore, it is crucial to support and uplift Black women-owned businesses, not only during Black History Month, but all year round. By shopping online with Black-owned businesses, you can help them overcome the challenges they face, and also enjoy the benefits of their products and services, which are often unique, high-quality, and culturally relevant.
Cashblack is a platform that rewards members with cashback when they shop online with Black-owned businesses. Cashblack's mission is to promote and celebrate Black excellence, and to empower Black communities through economic opportunities and social impact. Cashblack partners with hundreds of Black-owned businesses across various categories, such as fashion, beauty, health, food, and more. Cashblack also supports various causes and charities that align with its vision and values, such as mental health, education, and social justice.
By joining Cashblack, you can support Black-owned businesses and Black women entrepreneurs, while also saving money and earning cashback on your online purchases. You can also discover new and exciting brands, products, and services that cater to your needs and preferences. Cashblack is more than just a cashback platform, it is a community of like-minded people who share a common goal of supporting and celebrating Black excellence.
This Black History Month, let us celebrate our sisters, salute our sisters, and honour the matriarchs of movements. Let us recognise and appreciate the amazing achievements of Black women in history and in the present. Let us support and uplift Black women-owned businesses and Black women entrepreneurs. Let us join Cashblack and be part of the #WEMATTER movement.